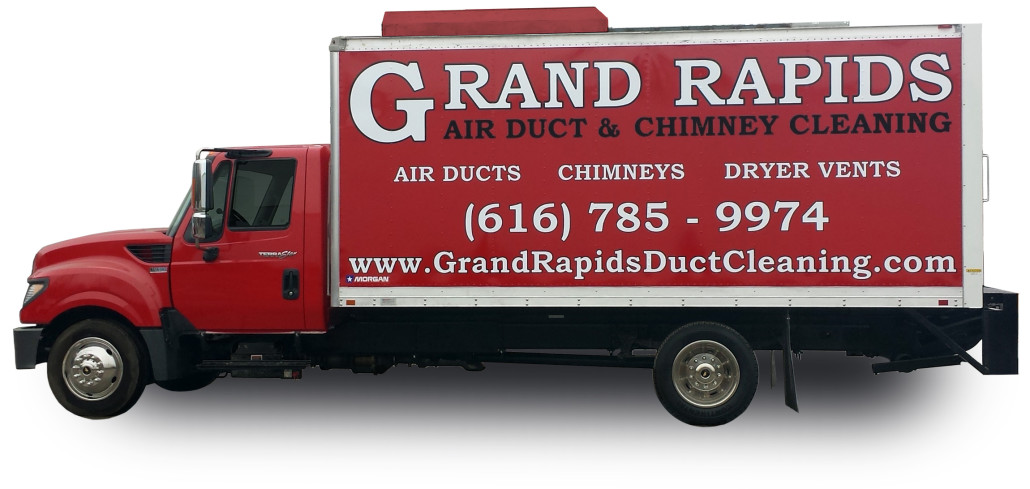 Welcome to Grand Rapids Air Duct & Chimney Cleaning
GRADCC provides a comprehensive service Air Duct & Chimney Cleaning. We assist your insurance company in managing your building and contents claims by providing a wide range of cleaning services.
Available 24/7 to respond to your cleaning request – get a FREE estimate!
IMPROVE YOUR HOMES AIR QUALITY!
If you haven't had your air ducts cleaned it means they have been collecting all sorts of harmful dust and dirt. Having your air ducts cleaned starts with a call to us to help you start breathing clean fresh air in your home.

A clean chimney can help you prevent deadly chimney fires! It is recommended that you have the chimney swept every one to two years depending on your usage.

We offer both residential and commercial dryer vent cleaning solutions. By keeping your dryer vents clean you eliminate fire hazards, reduce drying time, increase the life of your dryer, and save money on your utility bills!